Celebrating Brownie day by baking French brownies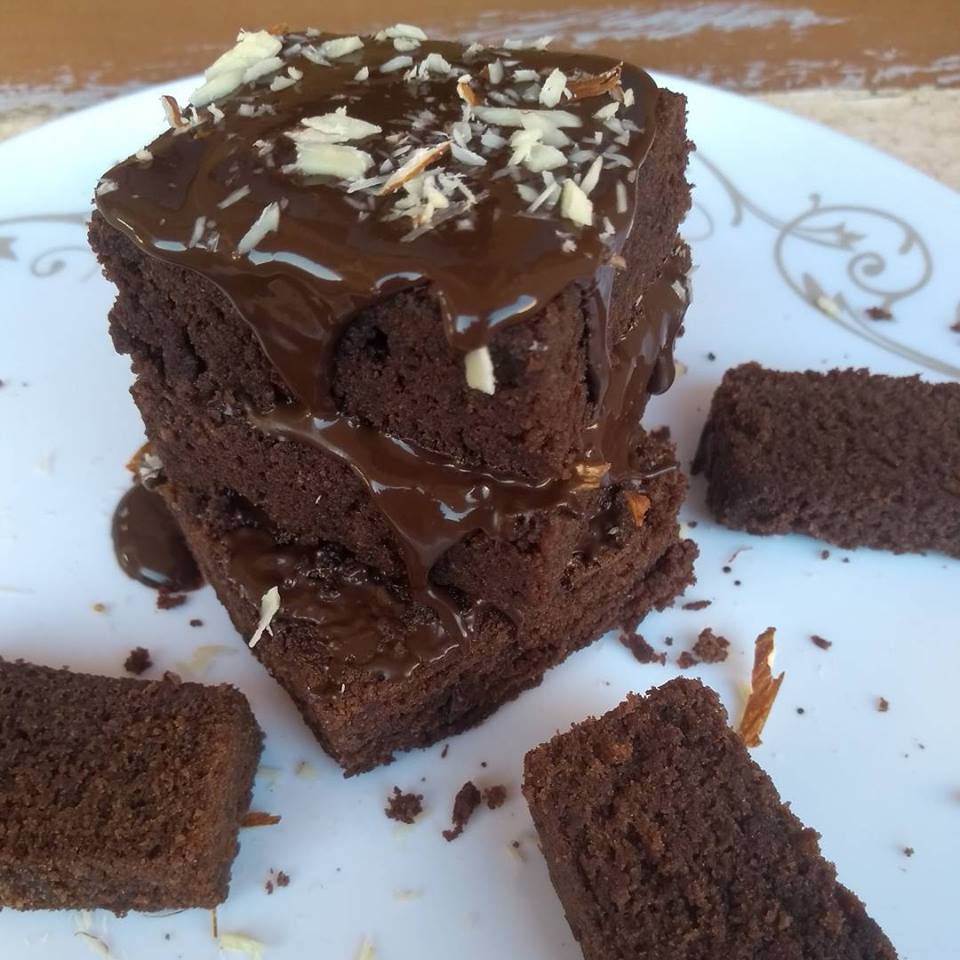 Brownies..
Whether American or French,gooey or fudgy who can run away from these amazing delicious chocolate Brownies.Brownies are squared baked chocolate cake which got popularised in United States and Canada in the begining of 20 th century.As a baker i owe a big thanks to that lovely baker who introduced this chocolate dessert to our baking culture.
Dec 8 th is celebrated as Brownie day in United states of America .i tried these soft dark chocolate French Brownies to celebrate Brownie Day .
Ingredients:
180 gm Dark chocolate
150 gm Unsalted Butter
65 gm Almonds (powdered)
175 gms Sugar powder
4 Eggs Seperated
One pinch Salt
4 teaspoon Grain sugar
1 teaspoon Vanilla essence
100 gms Plain flour
Method
Preheat the oven to 180 c.Melt chocolate and butter in microwave .Beat the egg whites along with salt and grain sugar till stiff peak in a seperate bowl. Whisk egg yolks, chocolate mixture and vanilla essence in a bowl ,add sugar powder and beat the mixture thoroughly.To this mixture add egg white part and flour alternatively and cut and fold lightly to get smooth cake batter.Pour the batter in the baking mold to bake at 180 c for 40 minutes.
Recipe credit:Ibca bangalore
Image :Kitchen sizzler gallery