Brown Rice Payasam / Kheer With Corn Flakes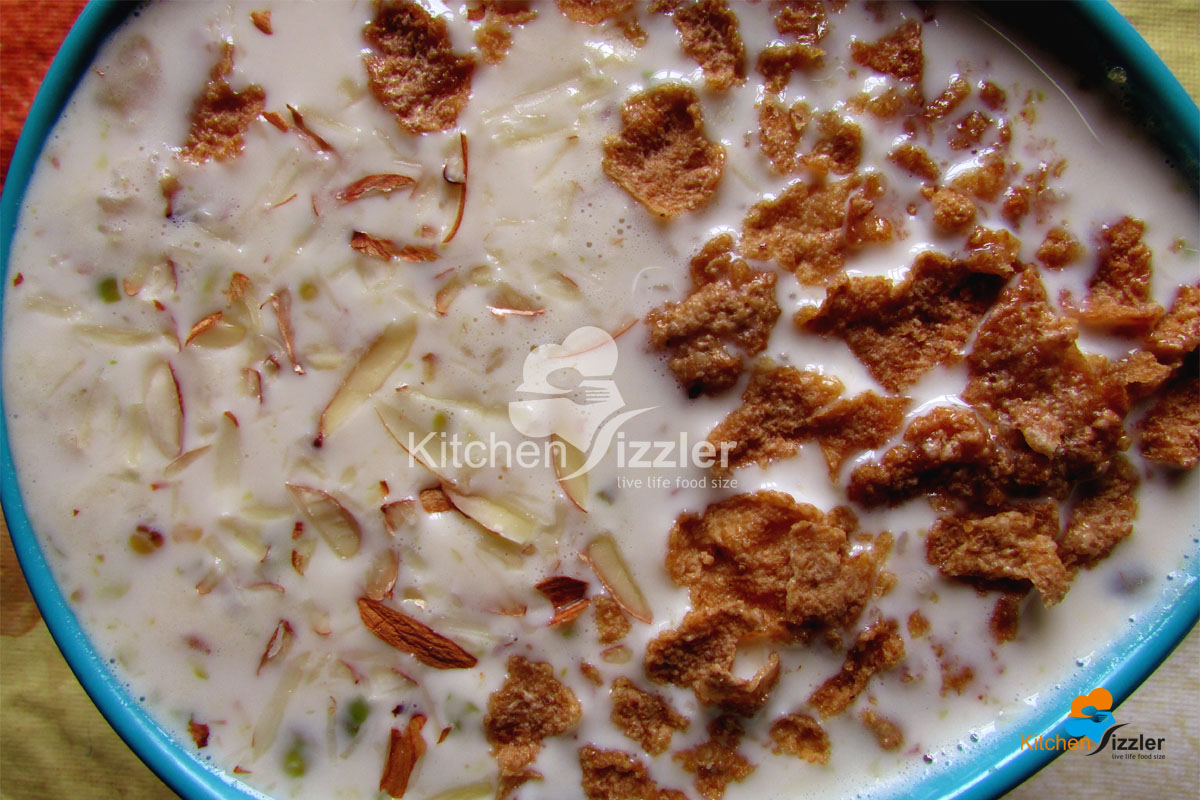 Brown rice is highly marketed as superfood as it contains more nutritional value than white rice.So why brown rice is considered healthy?. Brown rice is a whole grain rice with the inedible outer hull removed, keeping the bran layer and germ intact and in the case of the white rice the hull,bran and germ is removed.
It is rich in selenium, manganese and antioxidants. It's fibre content helps in proper digestion and it considered to be a healthier choice for people suffering from diabetes.
Ingredients
1/2 cup soaked Brown rice

2 cups Boiled Milk

1/2 cup Sweet condensed milk

2 tablespoon crushed Pistachio nuts

3 Cardamom pods

4 finely chopped Almonds

1/2 cup Corn flakes
Instructions
Wash 1/2 cup of brown rice thoroughly. Soak brown rice in luke warm water for 45 to 60 minutes.
Cook the brown rice using 3 cups of water in low flame.When brown rice is almost cooked, add boiled milk, sweet condensed milk, crushed pistachio and cardamom and stir them thoroughly using spatula.
Cook them for 5 to 10 minutes in medium flame.Let it cool down, add corn flakes before serving and garnish with almonds.