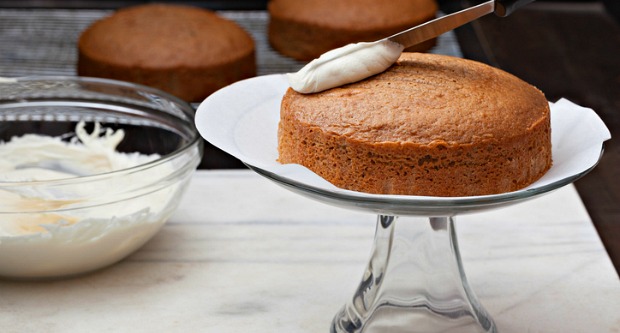 They say anything can happen over a cup of tea, and if you have a bite of this wonderful piece of tea time cake, magic is sure to happen. Worried about gaining an extra calorie? With this quick bake, bidding goodbye to your healthy diet will no longer be a necessity!
Here, I am sharing a secret recipe that I tried out in my kitchen recently to serve my 'health conscious' friends- Whole Wheat Cake. By adding the right amount of palm jaggery, blending it with small portions of dark chocolate and flax seeds, this cake can become an alternative to the refined white flour cake.
Wheat is a highly consumed staple food across many parts of North India. That said, there has always been a debate whether it will benefit diabetic people as the glycemic index of whole wheat flour is high. Putting all discussions aside, I would tell you that the high fibrous content of wheat makes it a healthier choice. I have also used flax seeds in this recipe as they are rich in omega 3 fatty acids which increase good cholesterol and are rich in antioxidants.
Ingredients
1 cup Whole wheat flour 1 cup

1/2 powdered palm jaggery

60 gmsButter

30 gms Dark chocolate (grated)

1 teaspoon Vanilla essence

2 Eggs

1/2 teaspoon Baking powder

1/4 teaspoon Baking soda

one pinch Salt

3 tablespoon Milk

3/4 teaspoon Flax seeds
Instructions
Melt the butter and grated dark chocolate in a heat proof bowl over a sauce pan of simmering water and leave it aside to cool.
Beat the eggs along with the vanilla essence. Add cane sugar powder little by little to the whisked eggs till the sugar is dissolved properly.
Add the melted butter and chocolate mixture and beat lightly.Add all the dry ingredients and using aspatula cut and fold the mixture.
Mix the batter thoroughly and pour the batter into the prepared tin.
Sprinkle the flax seeds over the batter and bake for 45 to 60 minutes at 180 c.
photo credit :foodndtv.com