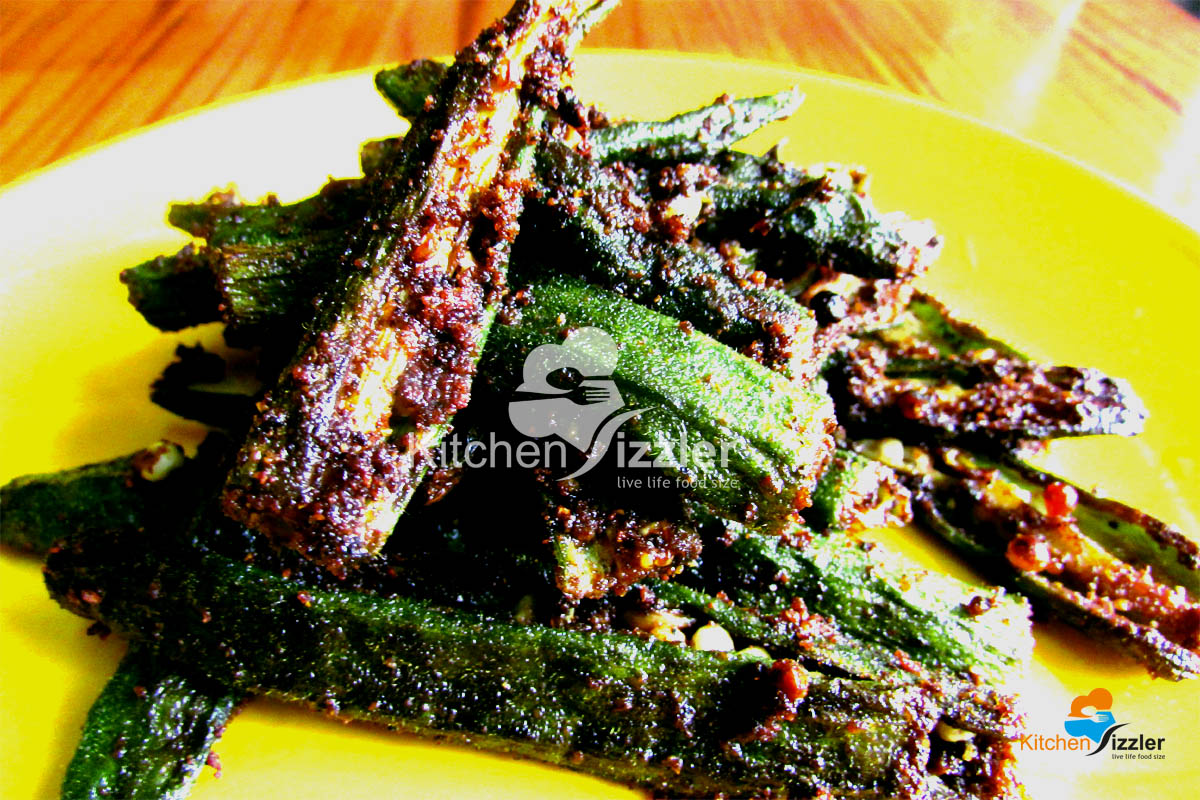 This dish has a story and it goes to the city of hearts 'delhi'. Myself along with my buddies had to attend a marriage function in North Delhi on a very cold winter evening. We were quite excited about the dinner as the menu was non veg with vegetarian food as optional. My eyes caught the attention of spicy bhindi fry made at the last counter. It was very crispy and I relished it with dal and rice. This recipe is simple and kids will love to have this.
Ingredients
150 grams Bhindi/okra (slited through the centre).

3 to 4 tablespoon oil for pan fry

Masala

1/4 teaspoonTurmeric

1 teaspoon Red chilli

1/2 teaspoon Pepper

1 teaspoon Garam masala

1 tablespoon Rice flour

1 teaspoon Lemon juice

Salt to taste

1 teaspoon Coconut oil
Instructions
Wash the bhindi / okra and slit through the centre, apply the masala to the bhindi/okra and marinate for 15 to 20 minutes.
Use a tawa or a frying pan, pour oil, add the marinated bhindi / okra with green side touching the pan. Fry it in medium flame 5 minutes in medium flame.
Check whether it has turned little brown, raise the flame for a minute to make it crispier, don't let it burn.
With help of forks turn all the bhindi upside down. Fry for 5 minutes in medium flame. Crispy bhindi / okra fry is ready to have.