How to soak Dry fruits for Christmas cake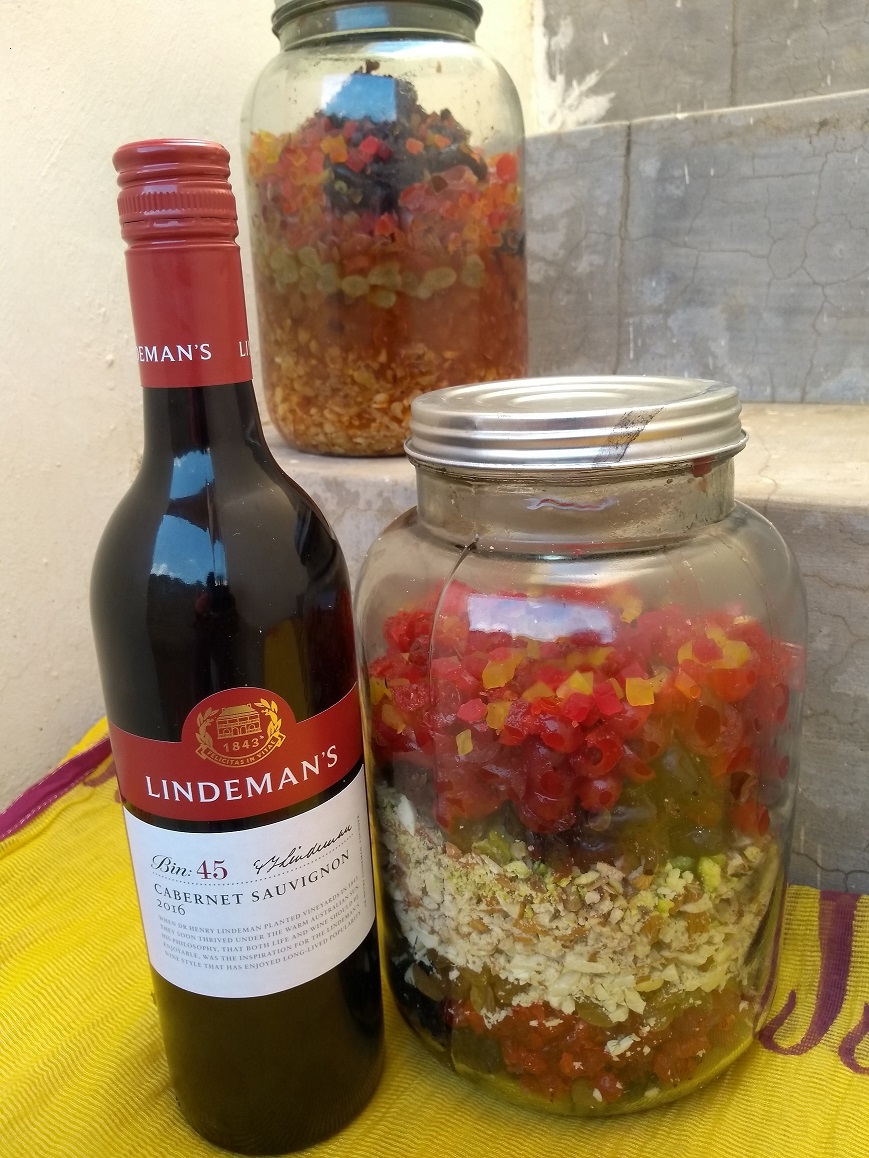 The Christmas Fruit cake or The Plum cake is a rich, moist and delicious cake loaded with dry fruits and nuts.The preparation for this traditional Christmas cake starts 6 to 3 months before Christmas which starts with the cake mixing ceremony.
Soaking of dry fruits and nuts are done at different times throughout the year:
1. Soaking of dry fruits can be done three months prior to Christmas and baking of the cake is done three weeks before Christmas.The fruit cake is allowed to mature with the feeding of cakes using alchol till the first week before Christmas.
2. Soaking can be done one month before Christmas and baking of the cake can be done one week before and feeding them for two days.
3. For the last minute bakers soak dry fruits two to three days before Christmas and bake them the night before Christmas.
I have used 750 ml red wine to soak 1.5 kg dry fruits and nuts.
Dry fruits and nuts:
250gms Cashew nuts
250 gms Almonds
250 gms Dates
200 gms Glazed cherry
200 gms Golden raisins
150gms Black raisins
100 gms Candied fruits
100 gms Blueberry
•Chop all dry fruits and nuts and soak them in any preferred alcohol
•Use glass containers or bowls to soak the fruits and store it in cool place.Avoid direct sunlight.
•Give it a nice stir everyday using a wooden spatula so that the soaked dry fruits does not dry out.
•For non-alcoholic version soak dry fruits and nuts in Apple juice ,Grape juice or Orange juice over night or for two days in refrigerator. Add little sugar which will act as a preservative.
•Dried figs ,Apricots and Prunes can be added .
•I always avoid Walnuts while soaking dry nuts because it imparts a bitter taste to the cake.