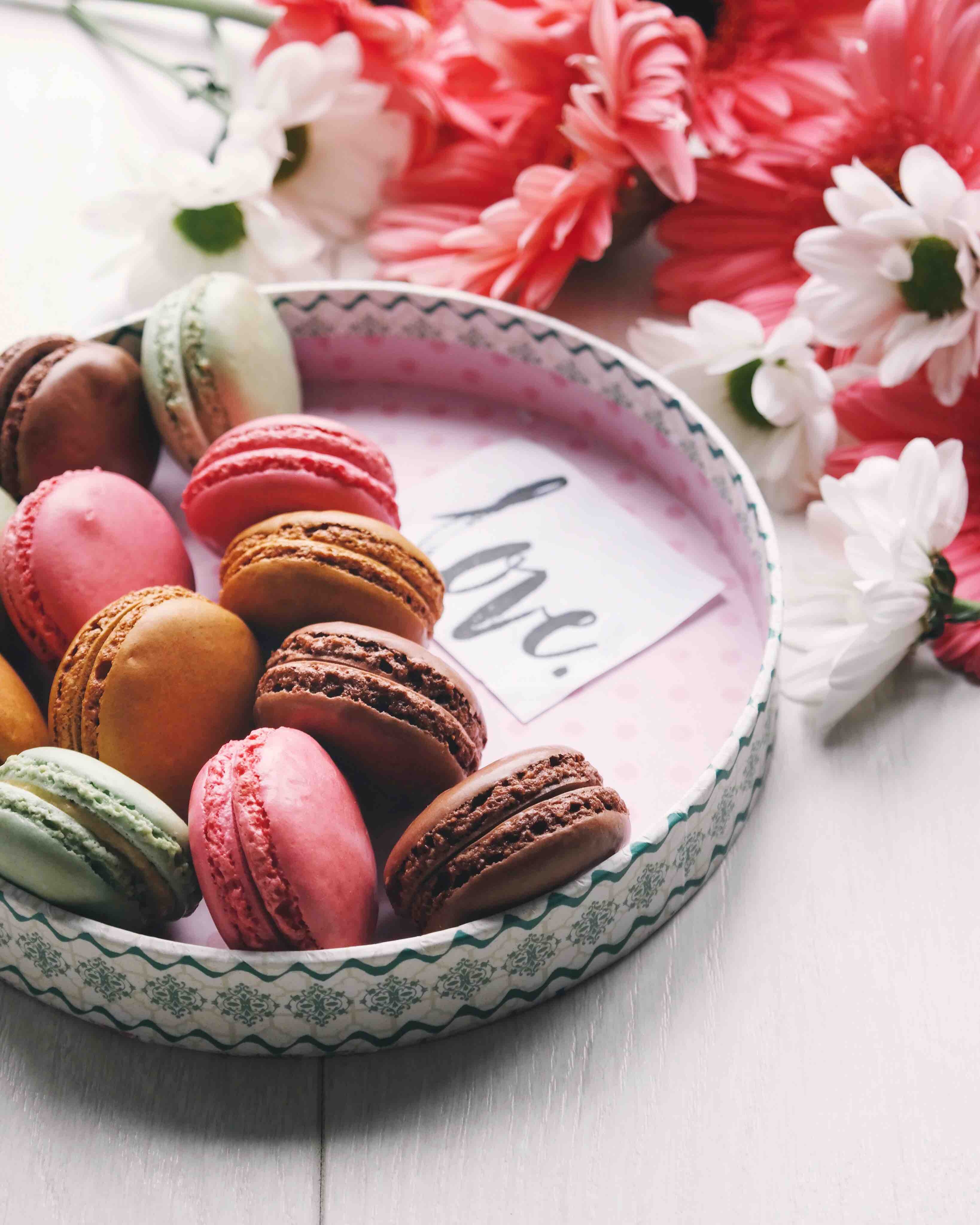 For the love of macroons i would forget the fat and calorie part of this highly tempting sweet crunchy treats.Even before i became a professional baker i was always curious about macroons wondering about the crunchy texture and its unique taste.My first sweet encounter with macroons came when i was offered a pack of them to taste which has arrived from the Tuticorin.I am talking about Tuticorin or Thoothukoodi Macrons which are a pure melt away inside your mouth and always tempting your taste buds to gobble more of it.
I could never find these sweet treats in Kerala those days and watching the popular Tv series Master Chef Australia I used to wonder how they are baked to perfection.Well after years of baking creations and disasters i have mastered the art of baking these sweet macroons or macrons.Some call them macrons/macroons and some call them meringues. Meringues are basically made from whipped egg whites and sugar to which some acidic ingredient like cream of tartar,lemon juice and vinegar. A pinch of salt or cornstarch is used a binding agent.
A macroon is a meringue based confectionary made by beating egg whites with caster sugar to which grounded almond flour is gently mixed .In Italy it is most often called as meringue where the method is different in which hot sugar syrup is added after beating egg whites into stiff peaks.The French macrons are trending as they look more attractive with different food colours added to it and a creamy filling made between two flat macroons.
Almond Macroons
2 medium egg whites
125 grams caster sugar
125 gms grounded almonds
¼ tsp almond extract.
Method
1.Preheat the oven to 180c and line the baking trays with parchment papers or grease the tray and dust it using little flour
2.Whisk the egg whites in a clean ,grease free bowls until stiff peaks form.Gradually whisk in the caster sugar little by little until thick and glossy.Gently add grounded almond powder and almond extract.
3.Scoop the batter into a paper cone and pipe into a round shape or squeeze cone to pointed macroons
4.Bake them for 10 minutes and cool them for 10 minutes
In order to make Thoothukoodi macroons add powdered cashew instead of grounded almond. To get perfect macroons make sure there is no moisture in the mixing bowl as well as not even a single drop of egg yolk in it. Always make sure you beat it a metal bowl rather than plastic bowl.Try these sweet crunchy sweet bites at home.