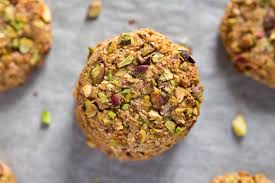 All I could remember about pistachio nuts from my school days were a bunch of green tinged nuts in the hands of senior girls in school. I was 12 years old and all I knew was about cashew nuts,almonds and peanuts and I could hardly recognize it as a different variety of nuts.
As I had a bleak memory of these nuts and I never really bothered to buy them from stores till I received a gift pack with various flavours of them on a Diwali day. I owe a big thanks to my dad for introducing me to these delicious source of energy.
Pistachio belongs to the family of cashews and is a rich source of energy and antioxidants which contains vitamins, minerals and electrolytes. When compared to other nuts they are an excellent source of Vitamin B, Copper and Potassium. Pistachios are used in preparing many Indian sweets, Kulfi and sweet pastry Baklava.
According to research they help in lowering LDL cholesterol and increase good cholesterol levels in the body and they are a good choice for diet conscious people.
Ingredients
130 gms Unsalted butter

3 tablespoon Palm sugar or Cane sugar

60 gms All purpose refined flour

60 gms Whole wheat flour

120 gms Rolled oats:

75 gms Pistachio nuts
Instructions
Preheat the oven to 170oC . Slightly grease the baking tray and dust using the flour.
Beat the butter until creamy and add sugar and beat it thoroughly.
Add the flour and oats and gently mix to form dough. Divide the dough into small portions and press them over the scattered pistachio nuts and they are ready to bake.
Bake for 20 to 25 minutes till crispy and leave them aside to cool before you take a bite of these delicious cookies.
Note: For more flavour you can use pista milk essence.
PHOTO COURTESY: lazy cat kitchen.com