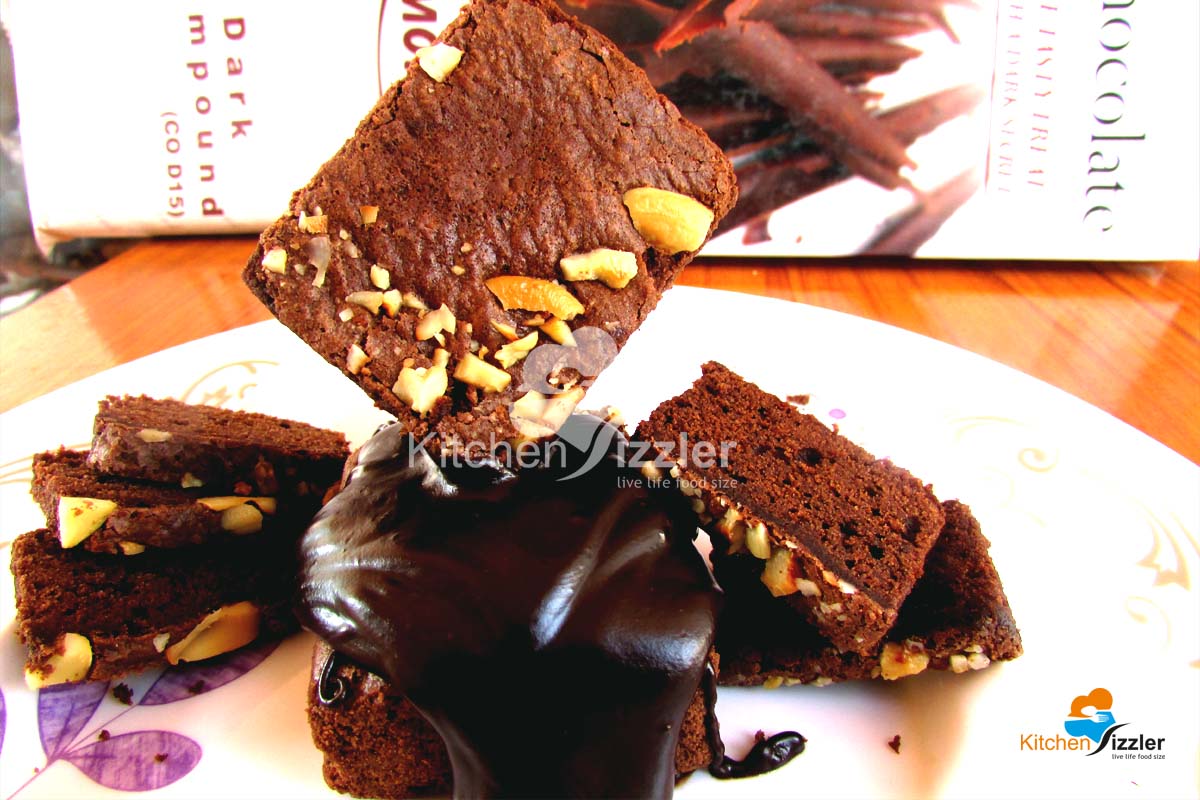 Chocolate Brownies is a baked dessert which can be fudgy or cakey depending on their texture. This is an all time favourite dessert said to have been originated in America.
Ingredients
225 gms Plain flour /Refined flour

300 gms Butter

175 gms Dark Chocolate

75 gms Cocoa Powder

6 Eggs

350 gms Powdered Sugar

1/2 teaspoon Baking Powder

1/4 teaspoon Baking Soda

1 teaspoon Vanilla Essence

30 gms roasted cashews

.
Instructions
Preheat the oven for 10 minutes at 180 C
Baking time - 45 to 60 minutes
Melt the chocolate, cocoa powder, butter in a microwave or melt it using double boil method.
Sieve all the dry ingredients maida, baking powder, baking soda, salt and keep it aside.
Add essence to the eggs and beat it thoroughly, add powdered sugar in small portions and continue beating of the mixture.
Add melted chocolate mixture and stir it thoroughly. Add sieved dry ingredients to the mixture and gently cut and fold in one direction.
Pour the batter mixture to Baking tray (9.5''13'') tray
Garnish it with crushed roasted cashews over it and bake it in desired temperature