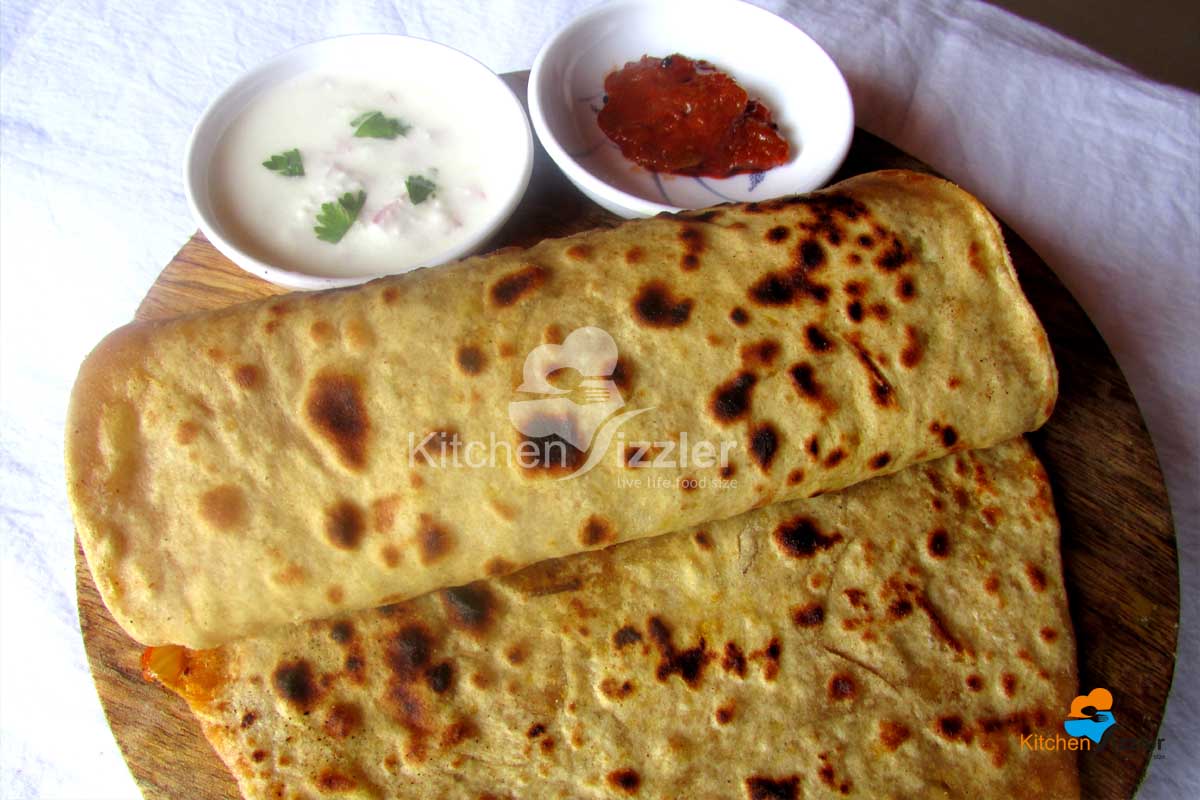 Radish and carrots are root vegetables which are used in salads. The combination of both of these vegetables in making the stuffing for parantha is nutritious for everyone.
Ingredients
To make dough

250 gms Wheat flour

Salt to taste

150 ml Water

1 tea spoon Oil or Ghee (clarified butter)

To make the Stuffing

1 cup Onions (finely chopped)

250 gms Radish and Carrot (finely chopped)

1/4 tea spoon Turmeric

1/2 teaspoon Red Chilli powder

Oil - 1 teaspoon

Salt - to taste

For Raita / Yogurt dip

Onions (finely chopped) - 1/2 cup

Curd/yogurt - 1 cup

Salt - to taste
Instructions
Take a kadai / frying pan, pour oil and when hot add chopped onions. Stir the onions thoroughly, add chopped radish and carrots. Add salt and turmeric powder and allow it to cook. When almost cooked add red chilli powder and stir thoroughly. Keep the stuffing aside and let it cool.
Take small portions of dough ,press it between your arms and widen it with your palms.Keep the stuffing inside and close it to form small dough.
Roll it using a rolling pin into round parantha which is more than 5 inch diameter width.
Take a tawa / frying pan and cook the parantha by fliping the sides without burning the parantha. You can use a little bit of oil or ghee while making the parantha.
Serve it with pickle and raita.