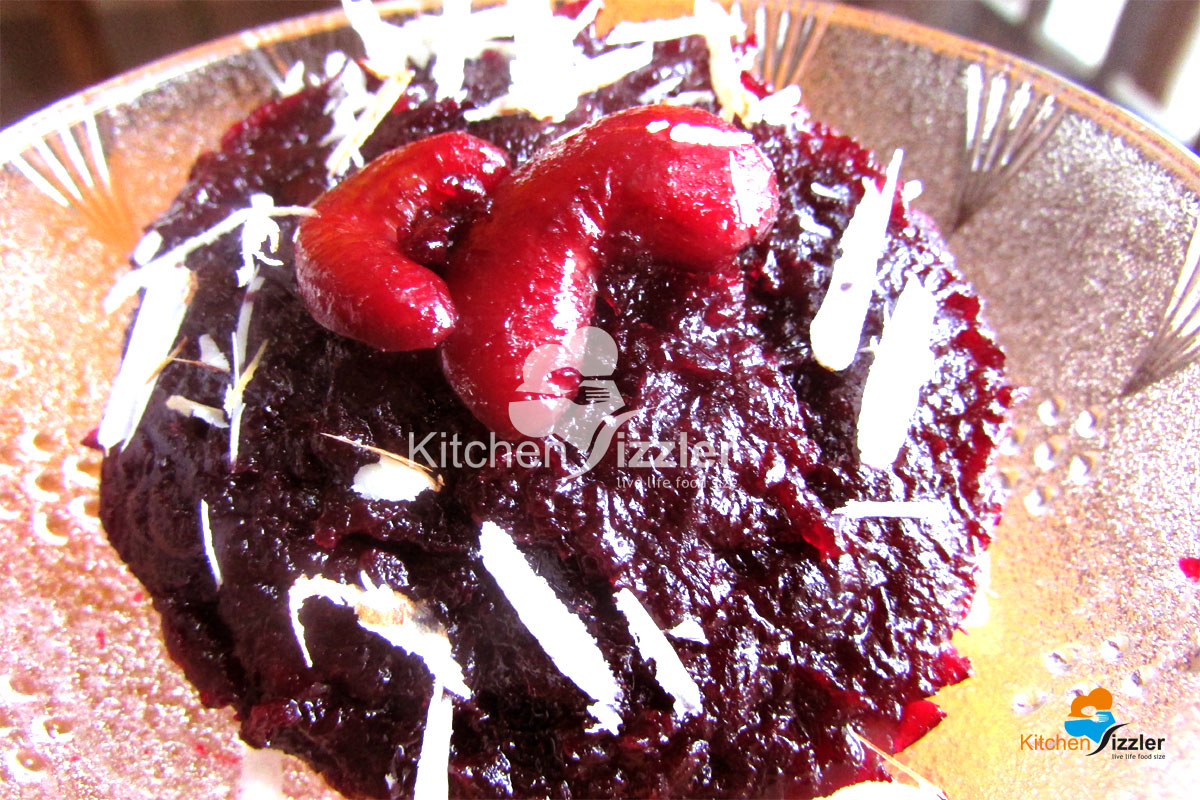 Beetroots are rich in antioxidants, vitamin c and folate. They are very good in detoxifing the body and helps in digestion. This recipe is easy to make in short time and a great dessert choice during festivities.
Ingredients
550 gms Beetroot (grated)

1/4 cup Ghee

1 tbsp Ghee (for roasting nuts and raisins)

3/4 cup Sugar

1/4 cup Sweet condensed milk

2 table spoon Cashew Nuts

1 table spoon Raisins

1 table spoon Almonds (finely sliced) for garnishing

1/4 tea spoon Essence (vanilla/rose)
Instructions
First grate the beetroots and pressure cook them for 10 to 15 minutes.
Take a wok / kadai, pour 1/2 cup ghee into it. Add the beetroot slowly and cook it for 15 minutes in medium flame.
Add sugar and condensed milk and stir thoroughly so that the sugar gets dissolved properly and cook for 10 to 15 minutes in low flame. When the halwa is almost done add essence into it.
In another pan add ghee. Once hot, saute the cashews and raisins in medium flame. Add them to halwa and mix thoroughly. Use finely sliced almonds to garnish.