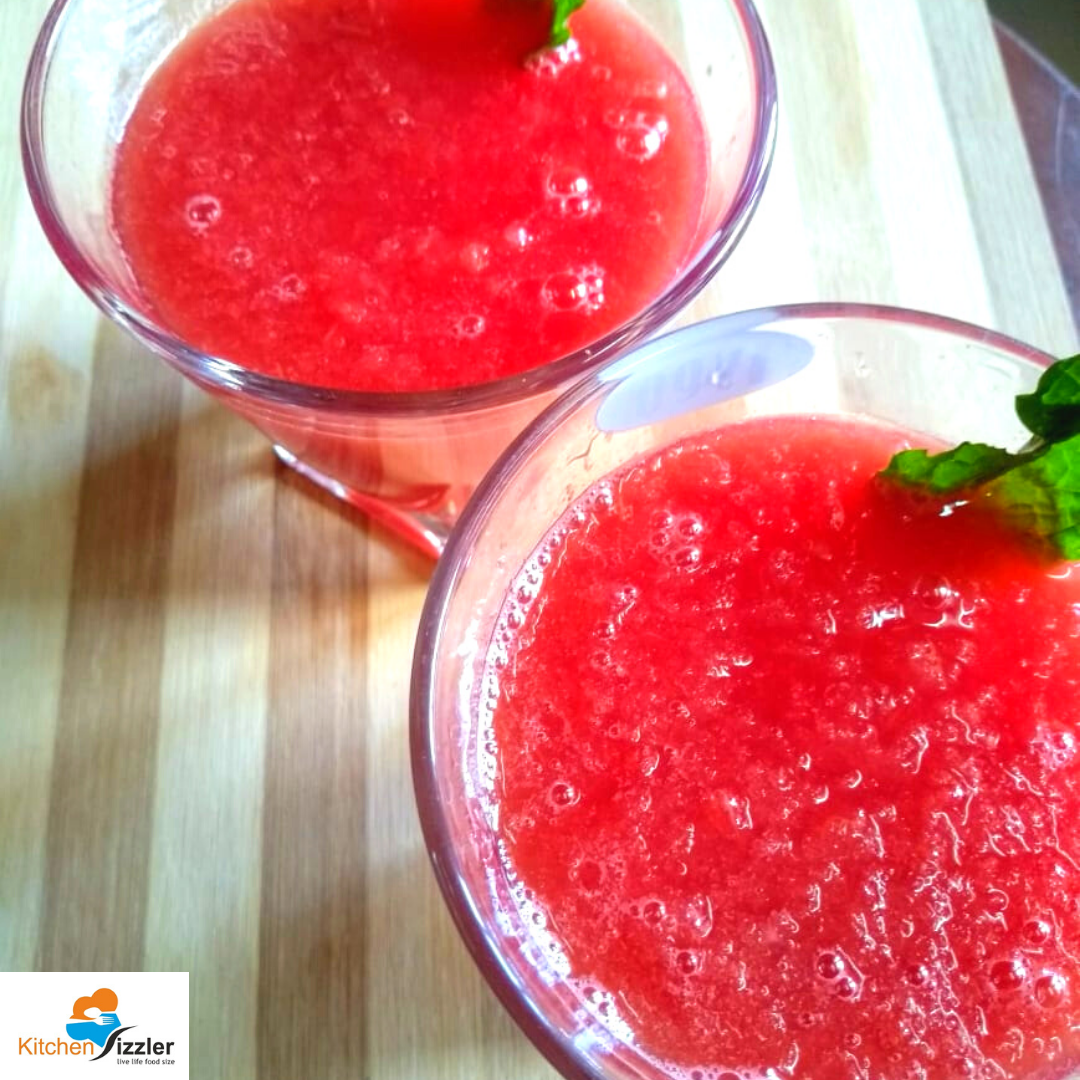 Summer is here! So are Watermelons!
Watermelon lemonade is a very refreshing summer drink and I have used a few mint leaves to make it more refreshing. The memories of having watermelons in my childhood are with my younger siblings and we used to have it straight from the refrigerator. We used to have them at 4 in the evening in our summer holidays with all giggles and funny stories.
Watermelon is a flowering plant that originated in West Africa and belongs to the family of Curcurbitaceae. It is a large edible fruit which is a berry with a hard rind on the outside which can be of various colors like green, black, and yellow and is botanically called a pepo
So why should one have watermelons and particularly in summer ?
Watermelons are low-calorie fruit which helps you to hydrate as they contain 92 % water and 6 % Sugar.
It contains Vitamin C in good amounts and it helps in a good Immune system.
It contains carotenoids like lycopene which have many health benefits.
It contains a modest amount of potassium and almost no sodium.
It also contains antioxidants(beta carotene) which helps to boost immunity.
Ingredients
500 gms sugar Watermelon( cleaned/ without seeds )

1 and ½ tablespoon lemon juice

2 teaspoon Sugar( if needed)

One sprig Pudina leaves
Instructions
Clean the watermelon and cut them into pieces
Using a food processor or blender, blend watermelon pieces, lemon juice,3 to 4 pudina leaves, and sugar.
Pour the mixture to a glass where you can add pudina leaves to garnish.
Try this thirst-quenching refreshing lemonade with a mint twist.