Shahi Jeera vs Caraway Seeds vs Nigella Seeds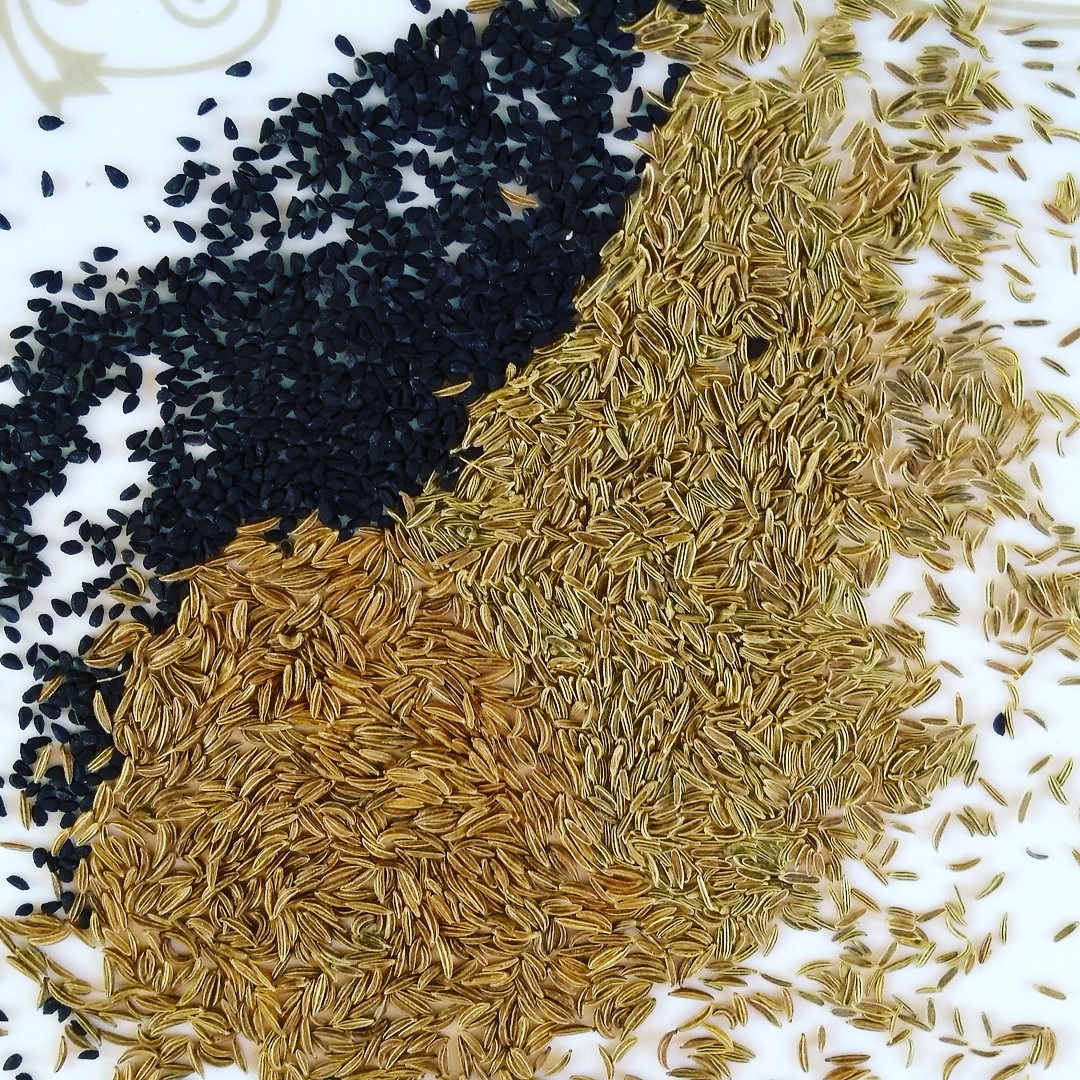 Shahi jeera vs Caraway seeds vs Nigella seeds
Lots of doubts loom around these two spices due to their names used in the most ambiguous way by almost everybody in India. The lucky few who happened to taste both of these spices will definitely know the difference.
Shahijeera
Shahi Jeera belongs to the family of Apiaceae and its genus name is Bunium. Often used as an alternative for Caraway Seeds, Shahi in Hindi means royal, hence the name royal cumin. They taste similar to cumin (Cuminum Cyminum) but in very milder way.
If you can't find shahi jeera in your pantry, use small amount of jeera (cumin).
Shahi jeera is called Syahi Jeera, as syahi in Persian means black, from which kala jeera derives its name. It has two varieties- one with the scientific name Bunium Bulbo Castnum, which is black in colour, It is quite similar to cumin, but is long and is cultivated in Kashmir. The other one is Bunium Persicum, which looks similar to jeera and is mild in taste. Kala jeera is often confused with kalonji seeds (Nigella Sativa)
Caraway seeds
Caraway seeds (Carum Carvi) belongs to the family of Apiaceae and its genus name is Carum. These seeds have a nutty flavour with a combination of aniseed,dill and mint. The taste is entirely different from jeera and I always wonder how even celebrity chefs get confused with caraway and shahi jeera. If you don't find caraway, you can substitute it with aniseeds.
It is called vilayati jeera.
Netherlands is the largest producer of caraway seeds.
Also called as cake seeds as it is used for baking purposes.
Black caraway seeds are available in a few places and erroneously called black cumin.
Nigella seeds(Nigella sativa)
Nigella is an annual flowering plant and it belongs to the family of Ranunculaceae, native to Western Asia and Middle East. They have a pungent nutty taste and they are used as a whole or in a powdered form.
They are called kalonji seeds (in Hindi), karum jeerakam (in Tamil) and also called kala jeera /kalo jiro (in Bengali).
They are one of the ingredients in Panch Phoran Masala.
They are used in Rye breads and Indian flat breads (Naan).