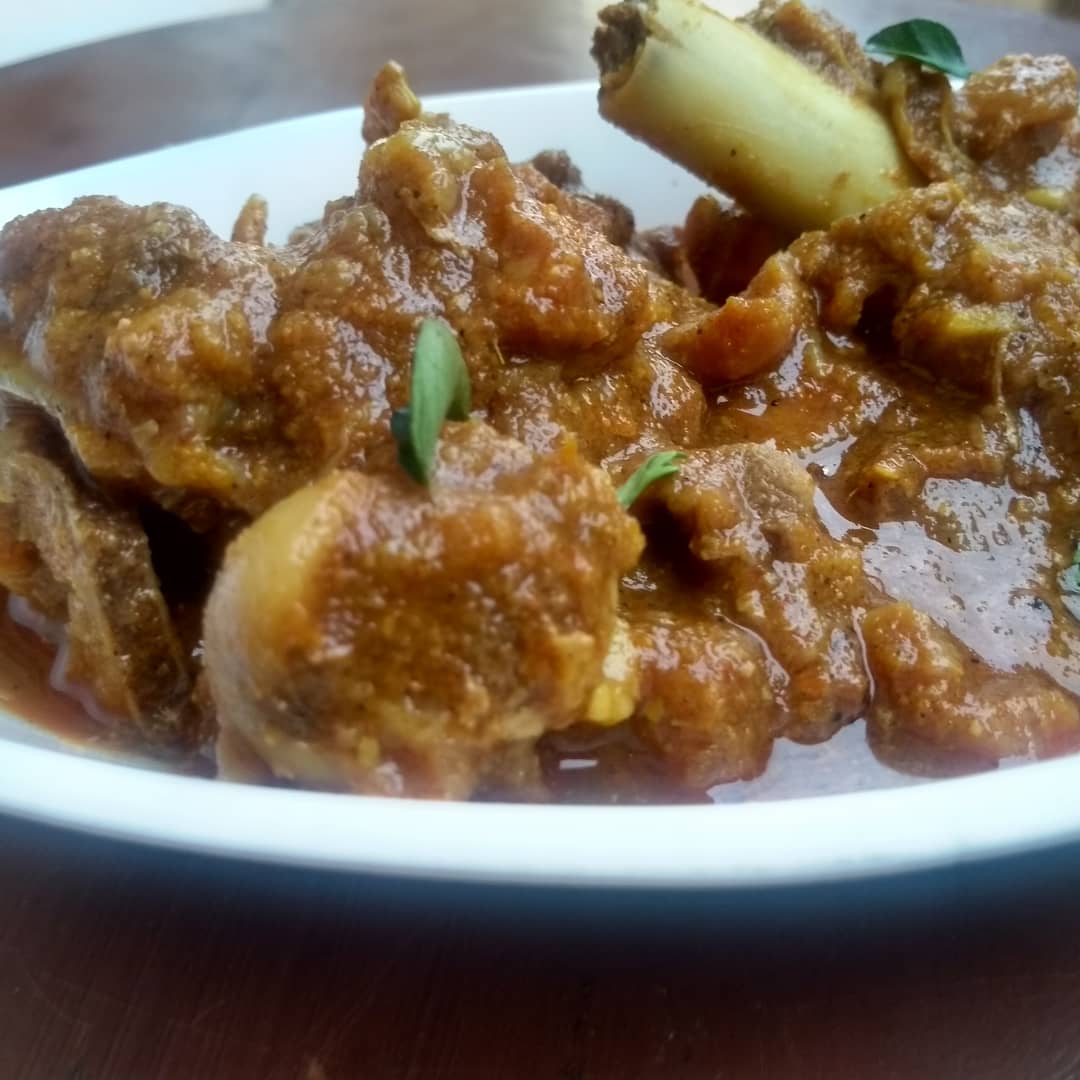 This Diwali I decided for a Chef Inspired Diwali and chose to cook Malvani Mutton Masala from my Favourite Michelin Starred Chef Vikas Khanna recipes from his book My Great India Cookbook. I have changed quantities of certain ingredients as per my requirement of flavor and spiciness. I have fresh grated coconut instead of dried coconut and Shahijeera instead of Caraway Seeds as well as using my favorite oil- Coconut oil.
Ingredients
Malvani Masala:

½ cup fresh grated coconut

1 tablespoon of coconut oil

10 dried red chillies

2 tablespoon of Coriander seeds.

5 cloves

½ teaspoon black peppercorns

½ teaspoon cumin seeds

½ teaspoon shahi jeera

4 pods green cardamom

3 pods black cardamom

1 teaspoon poppy seeds

Other Ingredients:

500 kg Mutton

4 Tablespoon Coconut oil

3 finely chopped onions

1 & ½ tablespoon ginger garlic paste

1/2 teaspoon turmeric powder

Salt to taste.
Instructions
Roast the grated fresh coconut till light brown or golden and keep it aside.
In the same frying pan, pour 1 tbsp oil, lightly roast the spices of malvani masala without burning and allow it to cool down.
Combine both the roasted coconut and spices to make a coarse paste.
Pour oil in a frying pan in medium heat,sauté chopped onions till light brown.
Add ginger-garlic paste and mutton pieces and stir them nicely.
Add turmeric powder and add the grounded masala paste.
Add two and a half cups of water and slow cook them till meat is tender. Stir them occasionally till the gravy thickens. This delicious mutton masala can be had with roti or rice.
Note: Mutton can pressure cooked for two whistles before step 5.