Fried quail eggs (Thai Style)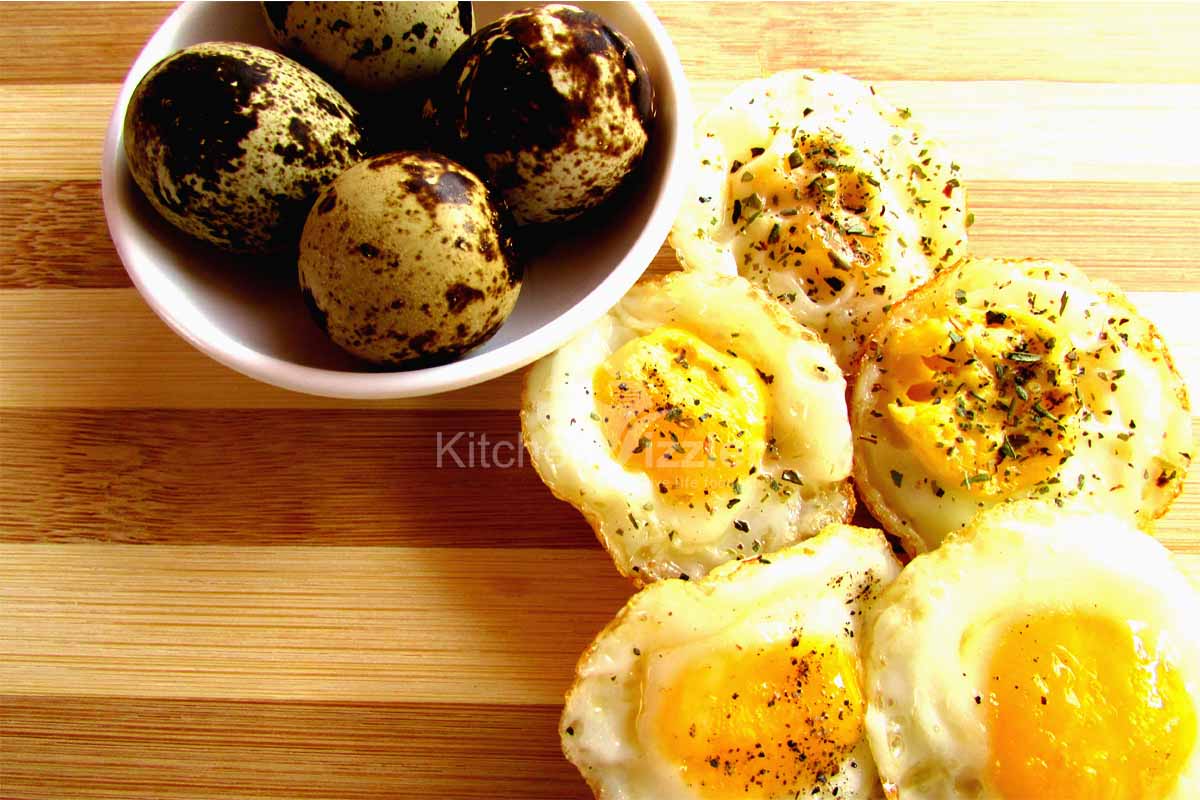 Quail eggs are nutritious like the chicken eggs. I always loved quail eggs from my childhood days and they are definitely in my grocery purchase list where ever I can find them. Now-a-days it is very difficult to get quail eggs as the egg vendors don't take this business as it is fragile to handle incurring losses on them.
All you need to make this Thai style fried street food is to have a Khanom Krok pan or a Danish Ebleskiver pan and if you are in India you can use Kuzhi paniyaram kal / Unni appam chatti. This dish maker is available in amazon.in with the names appam pathram with 7 cavity / cup.
Ingredients
10 Quail eggs

Salt to taste

Mixed herbs powder for topping

Oil for frying

Any sauce for topping
Instructions
Keep the pan in medium flame, pour oil in every cup shaped curves.
When it is hot crack the eggs directly on to cup shaped curves and allow it to get cooked with a crispier bottom portion with a slightly cooked yolk.
Using a metal spoon remove it and keep it on a plate.
Sprinkle salt, mixed herbs powder and few drops of any sauce of your choice.