Appams & Hoppers Restaurant in Madurai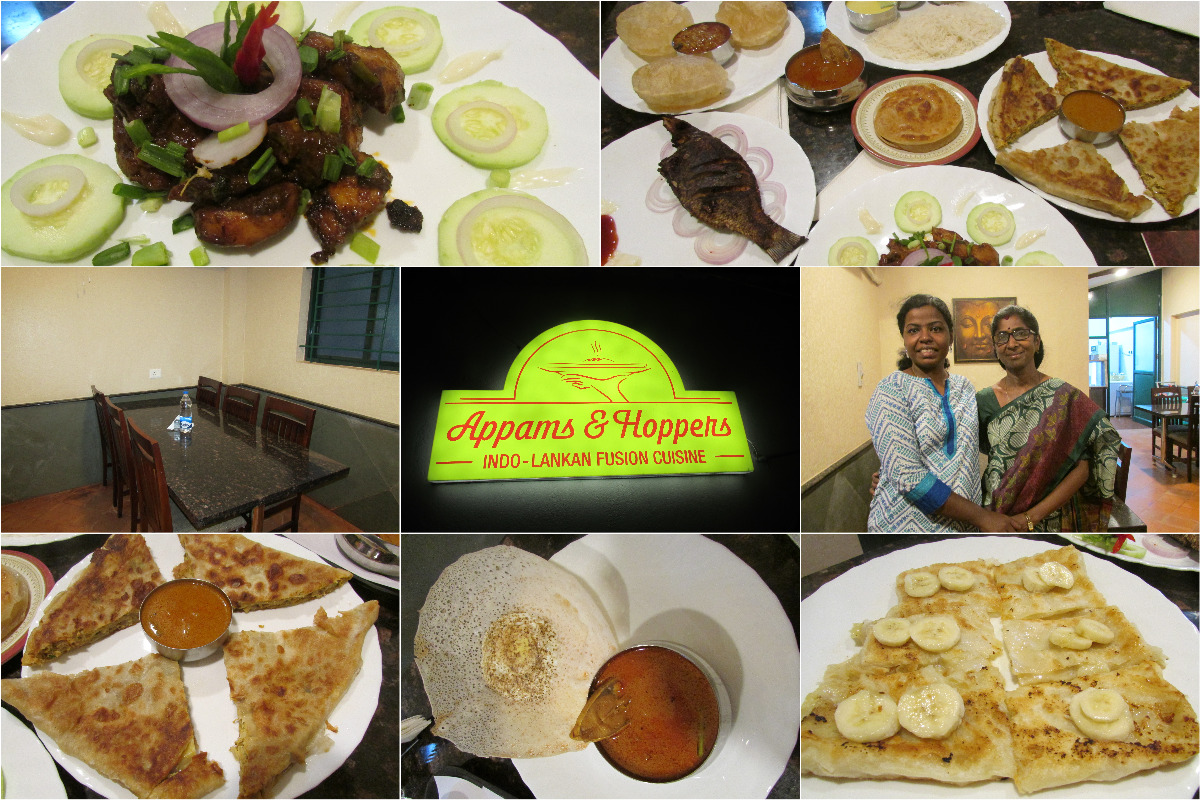 Being born and brought up in Kerala, how can a foodie not be in love with Appams? After my marriage, I got settled in Madurai where I could hardly find Kerala cuisines in any of the leading restaurants in town. At times I used to make Appams at home along with Kerala Kadala Curry (Black Chickpeas Curry), but when my taste buds were yearning for the delicious appams at an eat-out night, I could hardly find one.
Although Madurai is a place where the restaurant business is ruled by the 'Mess' culture with Amma Mess, Kumar Mess and the like that offers the traditional delicacies like Mutton Chukka and Ayirameen Kulambu, Appams were always sorely missed in the list. However, I was sure appams were going to make their way to the tummies of Madurai foodies. My love and thanks to one woman, Mrs. Subha Gopal and her family who opened the doors of appams and authentic Sri Lankan Curries to my fellow Madurai people.
Appams & Hoppers in Madurai opened since April 2017 offers a blend of Indo-Lankan cuisines, that includes String Hoppers, Ceylon Roti and four varieties of appams -Plain Appam, Egg Appam, Egg White Appam and Cheese Appam. The menu provides you with starters like Fish Fry, Chicken Fry and Cheese Omelette in their list and Sri Lankan Curries with Chicken, Mutton and Fish as choices. The menu provides accompaniments to the main course with authentic Sodhi, Pol Sambol and Seni Sambol. The Restaurant provides limited choices of desserts but Filo Pastry Dessert "Banana Roti" is certainly a must- have delicacy.
I have always believed in the concept of good food which involves food cooked and served with love and Mrs.Subha Gopal truly infuses love and magic to her food creations. Next time when you are longing for those lip-smacking Appams in Madurai, you know where your final destination is!
Restaurant: Appams & Hoppers
Address: KK Nagar, Madurai, Tamil Nadu 625020
Hours: 7-11 PM
Phone: (+91) 95002 36621
Now @ JC Residency, Madurai