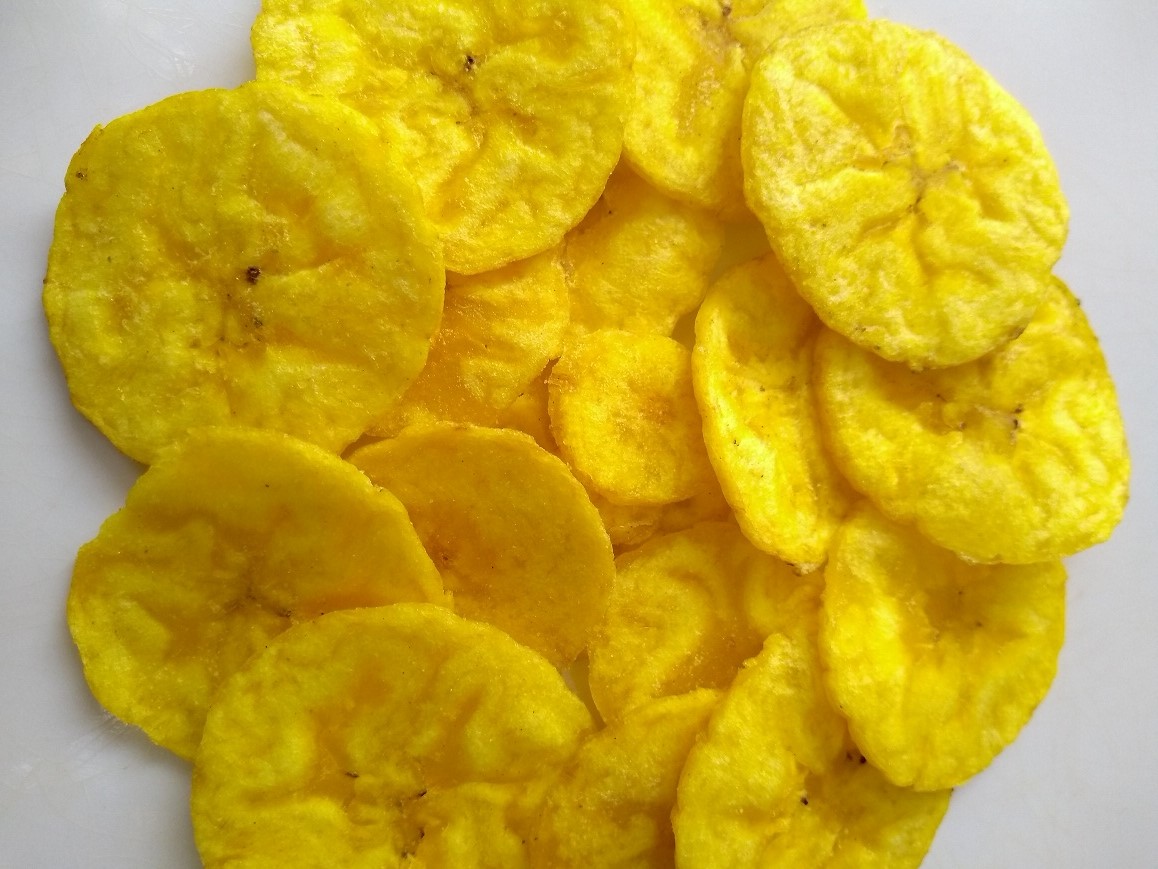 If you are on your journey to find best banana chips in India all you have to do is to travel to the southern state of Kerala. Banana chips are available in different flavours which include banana chips plain and salted,spicy and salted made from unripe raw plantains and the brown sweet banana chips from some what ripe plantains
Bananas and plantains are from the same family Musa.Bananas are soft ,sweet and less starchier whereas plantains are harder and contains more starch. In Kerala banana chips are made from nenthra kaaya which is a plantain which can be steamed ,baked,grilled and fried.These plantain chips are called kripik pisang in Indonesia. Similar type of chips are made from plantain which is called chifle in Peru.
In Central American countries and Carribean countries they are fried and boiled to make soup. In the state of Kerala,India ripe plantains are steamed and served in break fast along with other foods and sometimes they are fried to make a snack called pazham pori. Tostones are twice fried plantains which are made in countries like Puerto rico,Honduras,Cuba and other Central American countries.
How to make banana chips at home ?
Ingredients :
2 peeled raw plantains
¼ cup water
One pinch turmeric powder
2 teaspoon salt
Coconut oil as required for deep frying
Mix salt ,turmeric powder to the water and keep it aside. Pour oil in a wok or kadai and heat them for deep frying. Using the slicer, slice the raw plantains directly to hot oil. Give them a nice stir to avoid them from burning .Once the banana chips turn crispy add water to the chips to give salty flavour and colour to the chips. Remove the chips using a strainer and let them cool for a few minutes before having them as snack.