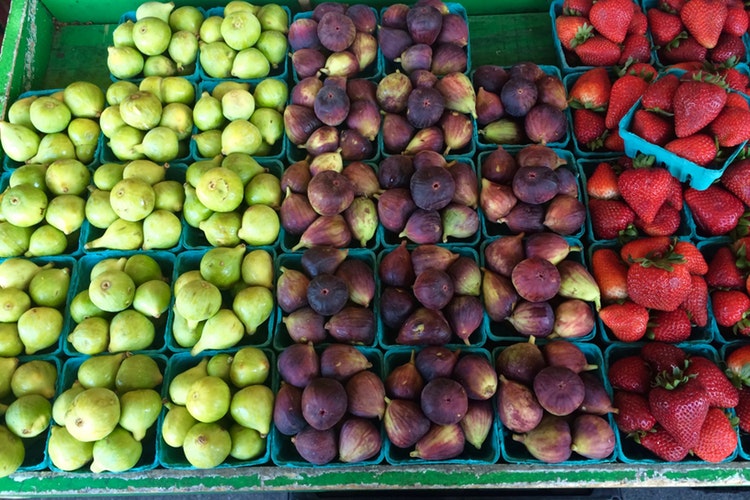 Figs are one of the oldest trees in the world and their existence can be traced back to centuries ago, as they find their mention in the Bible. Ficus Carica is an Asian species of flowering plant in the Mulberry family which is soft, sweet, juicy and chewy.
Fresh figs brought from the market should be consumed within two to three days as they are perishable. The ones available in dried form can be used in order to preserve these sweet fruits throughout the year.
The flowers of the fig trees bloom inside the pod where they are pollinated by a single wasp and later mature into the edible fruit with edible seeds.The wasp dies inside but an enzyme called Ficin converts it into protein and this is how mother nature gives us this amazing fruit.
If you find it difficult to have this chewy fruit, you can consume the dried ones which provides more nutrition than the fresh ones and they are available throughout the year.
• 100 gms of fresh or raw figs provides 74 calories and 100 gms of dried figs contribute to 249 calories.
• Figs contains low sodium and other minerals like calcium, potassium, manganese, magnesium and iron.
• Figs contain powerful antioxidants that neutralise free radicals in your body, thereby protecting your body.
• Figs have a fibrous texture which acts as a natural laxative, thereby maintaining good intestinal health.
• Consumption of three dried figs in alternative days can be very beneficial to women, as it can support their bone health.
• Figs are source of potassium which will check the excretion of calcium from the body.
• Dried figs brought from the store has to be kept in refrigerator to protect them from insects and bugs.
• Dried figs are used in baking, and it will give natural sweetness as well as chewy texture to the baked goods.
• Sauce made from fresh figs can be used along with savoury meat dishes and can be pickled to be served as accompaniments.
Photo credit to Body pyndus(UNSPLASH.COM)